Since 1959, Tyler Business Services has been serving the Washington, DC Area with all of its printing, mailing and communication needs. We deliver top quality printing and marketing services to some of the top businesses, nonprofits, schools, associations and government organizations in Washington D.C., Alexandria, Northern Virginia and the surrounding area. 
From marketing strategy, design, printing, mailing, data base entry & management and fulfillment, we're a full-service marketing partner, and we can help you from the first seeds of an idea to the final execution. We offer next day and even same day turnaround on many of our quality printed products. 
We are a woman-owned, second-generation family business located just outside of Washington D.C. in Alexandria, VA. We are also a preferred vendor for many government agencies.
Tyler Promote is offers clients a wide range promotional products. We are committed of providing excellent service as well as assistance in finding the prefect product(s) for your event, conference, customers and/or employees. Click on the image above, or visit our promotional product site here.
The Importance of Word of Mouth Marketing
Posted on 06/05/2017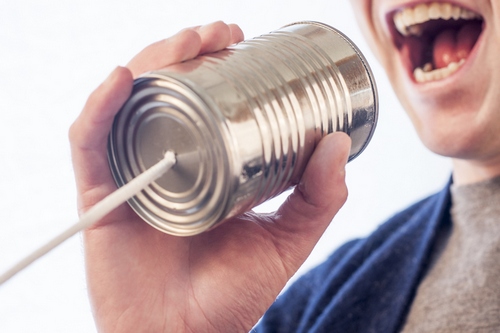 Marketing covers tactics from print advertisements to online strategies, to massive campaigns. One tactic that is often overlooked, or even forgotten entirely, is word of mouth marketing. According to Nielsen, 92% of consumers trust recommendations from their friends or family more than any other form of marketing. The term "word of mouth marketing"—also referred to as "word of mouth advertising"—simply means customers do the advertising for businesses.
Sounds pretty great, right? But how can a business tap into this opportunity for free marketing with a huge ROI? Today we're going to talk about the importance of word of mouth marketing (WOMM) for a company, and how business professionals can use it to their advantage.
WOMM is effective.
Word of mouth marketing is effective because it's one of the most credible forms of advertising. Think of your close friends and family. You have an established relationship with them, you can rely on them, so when they tell you something, more than likely you're going to trust their opinion. Additionally, when someone recommends a business, they stake their reputation on the exceptional experience they had. They have nothing to gain from giving a recommendation, so you can be sure they're telling the truth.
For these reasons, when someone hears about a business through WOMM, they're much more likely to trust the recommendation and check out the products or services, leading to more effective marketing strategies and and a greater return.
WOMM builds loyalty.
Individuals who have been referred to a brand, rather than through an advertisement or marketing tactic, are typically more likely to stay loyal for longer than other customers. According to Forbes, a Goethe University study revealed that consumers who were recommended to a business were 18% more likely to stay long-term with the organization. Why is this? When their friends or family members share a bond with an company, people are akin to feeling the same way.
WOMM generates buzz.
Word of mouth marketing is also a powerful way to generate buzz for a small or locally-owned business. Especially with today's new technology of email, Twitter, Facebook and Instagram, when one person starts talking about a brand, more and more people tend to join in. It's the age-old tactic of "bandwagoning." When people hear good things about a business, they feel inclined to join in the conversation.
How to implement WOMM.
So, how can a small business get in to WOMM? Don't depend solely on exceptional customer service to spread the good news about a company. The key to generating WOMM for a business is to be unique. Entrepreneur recommends three main types of the individuality that creates WOMM: architectural, kinetic and generous. Is the physical building of the business unique? Does the product or service offer an eye-catching, kinetic experience? And does the business consistently care about its customers and the community through generosity?
Building positive experiences and relationships like these will help generate word of mouth marketing. Then, share the information online through social media, and watch how clients continue to feel engaged and excited to talk about their interactions.
Word of mouth marketing offers a huge opportunity for businesses to garner successful, consistent client relationships. Look for it in your own life and see how you can try it out.