Since 1959, Tyler Business Services has been serving the Washington, DC Area with all of its printing, mailing and communication needs. We deliver top quality printing and marketing services to some of the top businesses, nonprofits, schools, associations and government organizations in Washington D.C., Alexandria, Northern Virginia and the surrounding area. 
From marketing strategy, design, printing, mailing, data base entry & management and fulfillment, we're a full-service marketing partner, and we can help you from the first seeds of an idea to the final execution. We offer next day and even same day turnaround on many of our quality printed products. 
We are a woman-owned, second-generation family business located just outside of Washington D.C. in Alexandria, VA. We are also a preferred vendor for many government agencies.
Tyler Promote is offers clients a wide range promotional products. We are committed of providing excellent service as well as assistance in finding the prefect product(s) for your event, conference, customers and/or employees. Click on the image above, or visit our promotional product site here.
Integrating Social Media into Effective Marketing
Posted on 11/20/2017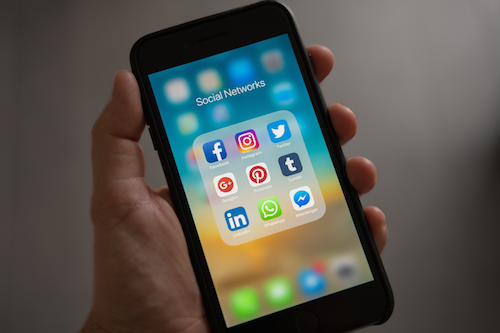 When it comes to marketing, you're constantly trying to market yourself, your business or your products and services to potential clients and partners. So, your marketing strategy reflects those goals. But have you taken the steps to integrate social media marketing into your strategy?
With technology, social media usage has also only gone up. Therefore, the best marketing strategy should use social media cohesively with your other marketing efforts. This creates a seamless flow between the different channels. Today, we've come up with a few tips when it comes to integrating your social media into effective marketing.
1. Establish your goals.
The first step is establishing your goals for social media marketing. How do these goals compare to others within your marketing strategy? If your objective is to gain more clients, make more partnerships or open up to more networking, then your goals may be to present yourself or your business as an expert. Or, perhaps your goal is to showcase your products or services. Whatever it is, identify your main objectives first.
Who is your target audience? Are they potential employers, possible employees or future customers? Once you know who your target audience is and what goals you have in reaching out to them, you're just a few steps away from developing a social media plan to integrate perfectly into effective marketing.
2. Identify your media.
The next step is identifying the media you want to use for your social media plan. If you or your organization doesn't have a social media presence yet, it's probably better to start off with one or two platforms, rather than trying to manage all at once. On the other side of that, if you already have a medium to strong presence, it might be better to branch out to a new platform and expand your network. When choosing your platforms, think of your target audience again. Where are they most likely to be? Be there.
Once you've created the accounts on various platforms, choose which tools can help you in building up your social media strategy. Outsourcing social media is always a useful option in getting-third party eyes on your content and helping you to build a better plan. Or, keeping your social media plan in-house could be useful in using online tools and having more immediate management. Whatever tools you choose, be sure that it works well with your content.
3. Create your content plan.
The last step is creating a content plan for your social media platforms to integrate seamlessly into the rest of your marketing strategy. Depending on the network you use, various forms of content will have different results. For example, picture posts tend to drive more engagement, but are more difficult to constantly develop. Meanwhile, Twitter posts are often less in-depth because they're limited to only 140 characters.
Build a timeline for your content plan and generate a regular posting schedule for the various networks. Be sure to maintain your goals and target audience as the focus throughout the content plan. Each individual post should drive traffic to your website, either building up network relationships, bringing in customers or establishing employer-employee connections.
Integrating social media into effective marketing doesn't have to be difficult, as long as you maintain goals and target audience as the primary focus. Try out some of these tips to utilize the power of integrated social media marketing and promote yourself or grow your business.