Since 1959, Tyler Business Services has been serving the Washington, DC Area with all of its printing, mailing and communication needs. We deliver top quality printing and marketing services to some of the top businesses, nonprofits, schools, associations and government organizations in Washington D.C., Alexandria, Northern Virginia and the surrounding area. 
From marketing strategy, design, printing, mailing, data base entry & management and fulfillment, we're a full-service marketing partner, and we can help you from the first seeds of an idea to the final execution. We offer next day and even same day turnaround on many of our quality printed products. 
We are a woman-owned, second-generation family business located just outside of Washington D.C. in Alexandria, VA. We are also a preferred vendor for many government agencies.
Tyler Promote is offers clients a wide range promotional products. We are committed of providing excellent service as well as assistance in finding the prefect product(s) for your event, conference, customers and/or employees. Click on the image above, or visit our promotional product site here.
Top 6 Reasons to Write an Ebook
Posted on 03/26/2018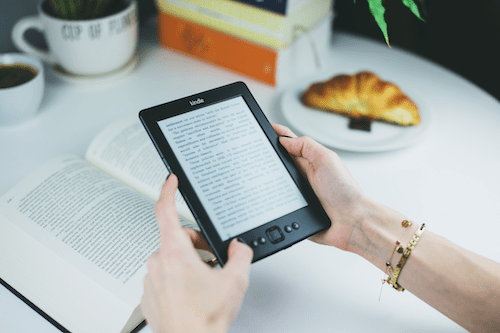 You've heard about ebooks before. Chances are you've seen a famous professional share one on social media, or you've heard about a major company offering one up to their customers as part of a package deal. As a marketing professional, you may have even read an ebook or two before in your day. But the real question is: have you ever considered writing one?
That's right, no matter where you are in your business journey, you can—and should—write an ebook. While some people may think ebooks are an exclusive option out there on the Internet, available only to the most elite business professionals, this could not be further from the truth. The reality is, anyone can write an ebook, and ebooks can help improve revenue for practically any business. But don't just let us tell you why you should write an ebook; how about we show you? Here are the top six reasons to write an ebook.
1. Demonstrate your expertise.
First and foremost, writing an ebook establishes you and your business as the top expert in the field. You clearly demonstrate your expertise on the products and services you provide, and establish major credibility with your potential customers. Sharing knowledge through an ebook sets a business apart from other competitors because it establishes the company as the authority. Then, when consumers have questions or interests, they know who to go to.
2. Learn more about your field.
Have you ever heard about forced cognition? The more you think and write about something, the better you'll become at explaining it to others. Which means, when a business thinks and writes about its products or services in an ebook, it gets even better at explaining those products and services to others in the future. You know what they say: the best way to learn about something is by teaching it to someone else.
3. Gain consumers' trust.
Consumers appreciate information. If they want to buy a product or service, they want to be as informed as possible. By publishing an ebook, you're offering up information to consumers. Whether it's free or for purchase, you also gain consumers' trust through the content you share. And when consumers feel knowledgeable and trusting, sales rates easily soar through the roof.
4. Improve your future content.
One of the best parts of an ebook? You have future content to pull from for a multitude of blog posts, social media shares and email blasts. There's nothing easier than taking a large ebook and turning it into 25 unique blog posts for a company's website. Then what happens when a business has fresh, updated, interesting content on their website blog? You guessed it: increased website traffic. Content production is a vital part of marketing, and an ebook is the perfect place to start.
5. Broaden your customer scope.
What's the best thing about an ebook? It's online. Meaning the Internet. Meaning the entire world has access to it. This broadens your customer scope way past what a small storefront can reach. Not to mention, the ereader market is a significant source of potential customers for a business to reach out to, and chances are, it's only going to keep growing.
6. Grow your email list.
Finally, an ebook is also the perfect way to grow a business's email list. It's simple—just use your ebook as bait. If you want the ebook to be freely accessible, make it available to download from your website with just a buyer's name and email address needed to download it. Soon enough, you'll have a larger, more valuable email list, full of contacts who are actually interested in the product, service or knowledge your business can provide.
If you thought an ebook wasn't the right move for a business, think again. An ebook can be a valuable component in any marketing can strategy, and can make a sincere difference in your bottom line. Give it a try to see how publishing an ebook grows your marketing efforts.