Since 1959, Tyler Business Services has been serving the Washington, DC Area with all of its printing, mailing and communication needs. We deliver top quality printing and marketing services to some of the top businesses, nonprofits, schools, associations and government organizations in Washington D.C., Alexandria, Northern Virginia and the surrounding area. 
From marketing strategy, design, printing, mailing, data base entry & management and fulfillment, we're a full-service marketing partner, and we can help you from the first seeds of an idea to the final execution. We offer next day and even same day turnaround on many of our quality printed products. 
We are a woman-owned, second-generation family business located just outside of Washington D.C. in Alexandria, VA. We are also a preferred vendor for many government agencies.
Tyler Promote is offers clients a wide range promotional products. We are committed of providing excellent service as well as assistance in finding the prefect product(s) for your event, conference, customers and/or employees. Click on the image above, or visit our promotional product site here.
The What, Why and How of Drip Email Marketing
Posted on 04/09/2018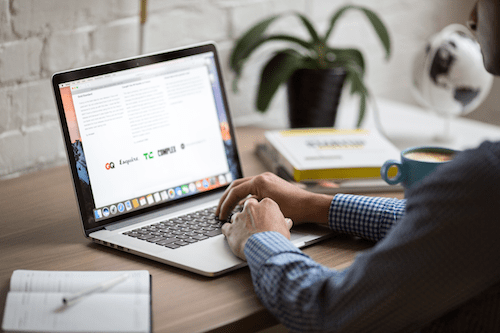 Imagine a world where nurturing leads into sales was wrapped up into one pretty, automated routine. The emails businesses send out to potential leads would always be relevant, the sales pipeline would have few leaks and conversion rates would increase. Does this sound too good to be true? Fortunately with drip email marketing, this ideal world can become a reality.
Drip email marketing, otherwise known as drip email campaigns, is the perfect way to automate the marketing and sales process, easily converting leads into customers. If you're not sure where to start, then you've come to the right place. Today we dive into the what, why and how of drip email marketing.
What?
Drip email campaigns are a set of email messages or content sent out through an automated process on a schedule. Generally, they go out to potential prospects and help convert leads into actual clients. Email marketing campaigns can vary between two basic parameters: time or action. For example, if a business goes to a fair and gathers leads' emails, then adds those emails to its prospecting list, it wouldn't want new leads to immediately start receiving the same emails as those who have been on the list for ages—who may already be consistent clients.
Instead, through a drip email campaign, you can introduce the leads to the business, insert new information and include relevant calls to action. Perhaps the first email to the new leads goes out the day the sign up, the second goes out a few days later and the last goes out a week or so afterwards. Or—in the behavioral parameter—your new leads could receive an email when they sign up for the list, then if they respond to that call-to-action and later if they purchase a product or service. No matter which type of drip email campaign you set up, they can have an important impact on marketing efforts.
Why?
Why should a business consider utilizing a drip email marketing campaign? To put it simply: because they work. According to Pardot, there are three substantial benefits from drip campaigns: they present timely information to users, create and nurture leads and they help automate the most tedious part of the sales process by allowing your drip emails to do the early-stage work for you.
Also, they tend to have pretty great results. According to research conducted by the email-marketing suite Emma, relevant, targeted emails produce 18-times more revenue than those broadcasted to the entire client base. People who read drip emails are also more likely to click the links within them than in regular emails, with a 119% click rate increase.
How?
How do you get started creating a drip email marketing campaign? Two words: marketing and software. First, you need a marketing team—either in-house or outsource—capable of putting together the content, design and strategy for your campaign. Second, you need the automation software where you can schedule and send out the emails to leads and clients. From there, the process is just a series of smaller steps:
1. Define your goals for the campaign.
2. Identify your target audience(s).
3. Outline the frequency and parameters of the campaign.
4. Determine the emails' sequence.
5. Start the campaign.
Drip email marketing is the perfect way to set up an automatic process that can easily convert leads into consistent customers. While it might seem daunting, once you get ball going, it just rolls on from there. Learn more about drip email marketing and what it can do for your business.