Since 1959, Tyler Business Services has been serving the Washington, DC Area with all of its printing, mailing and communication needs. We deliver top quality printing and marketing services to some of the top businesses, nonprofits, schools, associations and government organizations in Washington D.C., Alexandria, Northern Virginia and the surrounding area. 
From marketing strategy, design, printing, mailing, data base entry & management and fulfillment, we're a full-service marketing partner, and we can help you from the first seeds of an idea to the final execution. We offer next day and even same day turnaround on many of our quality printed products. 
We are a woman-owned, second-generation family business located just outside of Washington D.C. in Alexandria, VA. We are also a preferred vendor for many government agencies.
Tyler Promote is offers clients a wide range promotional products. We are committed of providing excellent service as well as assistance in finding the prefect product(s) for your event, conference, customers and/or employees. Click on the image above, or visit our promotional product site here.
5 Ways to Have Better Customer Service
Posted on 08/20/2018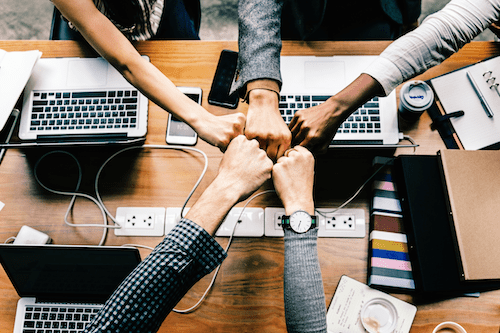 Have you ever heard the phrase, "The customer's always right"? If you work in the world of business, chances are you've heard this line at least a time or two. And while the customer may not always be right, the customer definitely should take a very high priority. 
In fact, according to the American Express 2017 Customer Service Barometer, more than half of Americans have scrapped a planned purchase or transaction because of poor customer service. Additionally, 33% of Americans say they will consider switching companies after one interaction with bad customer support. And of course, if a business doesn't have customers, it won't be successful. Needless to say, customer service is an incredibly important aspect of any business model. So, here are five ways your business can have better customer service. 
1. Respond as quickly as possible.
One of the simplest ways to have great customer service is by responding as quickly as possible. Chances are, if a customer is calling in to the business, he or she might already be frustrated with the product or service. Forcing customers to wait an extra amount of time can only exacerbate the experience for them. One survey cited by SuperOffice reported that 41% of consumers rated being put on hold as their biggest frustration. The same article stated that on average, email response time to customers is a whopping 12 hours. Make customer service response time one of your top priorities, and you can be sure customers will feel taken care of.
2. Truly listen to the issue.
Once you get in contact with customers, be sure to truly listen to their issue. When it comes to communication in general, we tend to talk more than we listen. But when it comes to customer support, there is nothing more valuable than providing a genuine listening ear. Ask questions, empathize with customers' frustrations and get down to the bottom of the root issue. Then—and only then—see about any suggestions you can offer to fix the problem. When customers feel like they are heard, they will build a better relationship with the company, and be more inclined to come back in the future.
3. Accommodate the customer.
It's true: the customer is not always right. Unfortunately, the customer can drop the ball as often—or more often—than the company. This just comes with being a business. While it can be easy to feel frustrated when customers don't follow directions, don't listen or are rude and aggressive, it's your job as the employee to accommodate the customer as best you can. Keep in mind that every single customer you work with is a potential brand ambassador for the business, so you want every interaction to be as positive as possible. Try to accommodate customers at every point during the support interaction, and your clients will feel appreciated.
4. Fix your mistakes.
This one might go without saying, but let's say it anyways: fix your mistakes. Even if they're not your mistakes, still try to fix them. When a business doesn't take responsibility for its mistakes, it's a one-way ticket to a bad customer interaction, which can often lead to a bad reputation. When you put in high quality effort with customer support, customers will appreciate the service you provide to fix any errors.
5. Go the extra mile.
Finally, go the extra mile for customers. Not only will going the extra mile help keep current customers happy, it will also put you on the radar for future customers. Consider every customer as a customer for life—the work you do now will influence your future relationship with them. So, be the company that goes the extra mile for customers, whether it's in your effort to fix the problem, apologize or simply build a relationship. When you go the extra mile, customers will continue to come back well into the future.
Customer service is a critical component of any business strategy, so how do you improve your customer support? Give these ideas a shot and see how you can enhance your customer service efforts to better grow the business.