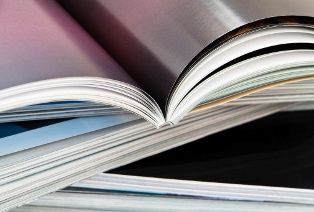 Catalogs are a great way to showcase your services and/or products.
Choose between our two standard sizes, 5.5" x 8.5" and 8.5" x 11". We use either 60 or 80 lb. text weight paper stock (glossy stock is available) for the inside and you can choose the cover stock.
For binding options, you can choose from the following: saddle-stitching, perfect binding or coil binding.
Page count for saddle stitch and coil is 8 to 100.
Page count for perfect binding is 32 to 500