Since 1959, Tyler Business Services has been serving the Washington, DC Area with all of its printing, mailing and communication needs. We deliver top quality printing and marketing services to some of the top businesses, nonprofits, schools, associations and government organizations in Washington D.C., Alexandria, Northern Virginia and the surrounding area. 
From marketing strategy, design, printing, mailing, data base entry & management and fulfillment, we're a full-service marketing partner, and we can help you from the first seeds of an idea to the final execution. We offer next day and even same day turnaround on many of our quality printed products. 
We are a woman-owned, second-generation family business located just outside of Washington D.C. in Alexandria, VA. We are also a preferred vendor for many government agencies.
Tyler Promote is offers clients a wide range promotional products. We are committed of providing excellent service as well as assistance in finding the prefect product(s) for your event, conference, customers and/or employees. Click on the image above, or visit our promotional product site here.
Marketing Strategies to Attract Generation Z Users
Posted on 07/22/2019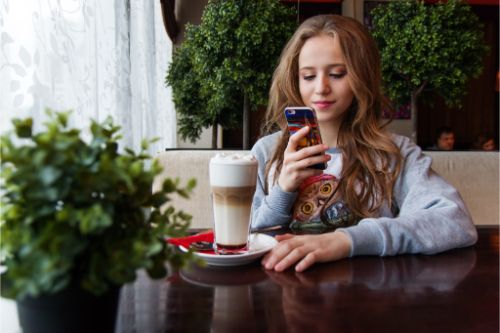 Millennials tend to receive a lot of attention from marketers. They're young, they're earning more and they're often brand loyal. But what about the generation just below them? Generation Z—those in their teens or early 20s—make up nearly 26% of the U.S. population and are projected to represent 40% of all consumer markets by 2020. 
So what does all this mean? Gen Z presents a huge opportunity for business growth. These consumers shouldn't be undervalued, as their spending power edges on $200 billion (when you factor in their influence on parent and home purchases). 
In order to attract Gen Z consumers, you need to understand their motivations and strategize your approaches accordingly. We've outlined a few characteristics about Gen Zers and how you can use them in your marketing efforts.
Make sure your business has a mission-driven purpose.
Members of Generation Z are aware of and care about environmental, political, and socio-economic problems that societies face today. They want the brands they interact with to have the same values as they do. Gen Zers are more likely to choose brands that are socially responsible and eco-friendly.
If you want to target Gen Zers, take a look at your business's core values, and examine if they focus on improving the world. Make sure your purpose also matters to Gen Z, and you're bound to attract this acutely aware audience.
Use meaningful interactions to gain loyalty.
It is much more cost effective to retain a current consumer than to gain a new one. Once members of Generation Z trust your brand and its purpose, you should focus your efforts on maintaining those relationships. 
However, you may find Gen Zers to be trickier to persuade than millennials. They're not as likely as millennials to be motivated by loyalty programs. They prefer interacting directly with brands they care about. Try hosting sponsored competitions or events, or create online game campaign. Members of Gen Z also like to feel that their voices are heard, so ask for their feedback or ideas for a new product or service.
Write using common, relatable language.
Gen Zers don't like to feel patronized by marketing tactics, and they easily see through blatant attempts to manipulate consumers. When you're writing copy meant for a Gen Z-specific audience, use approachable language. It helps to write like you're talking to the audience and not talking at the audience. Talking to Gen Zers as if they're friends will forge relationships that hopefully turn into brand advocacy.
Choose your social media platforms wisely.
Gen Zers are straying from Facebook and focusing their attention on apps like Snapchat and Instagram. Most use both apps on a daily basis. Sponsored ads and Snapchat/Instagram stories are great ways to reach the younger audience your organization wants to reach.
Partner with influencers.
Members of Gen Z are more likely to say they relate more to YouTube creators than traditional celebrities like actors and music artists. This is likely to the "realness" they see on influencers' YouTube channels. What they have seems more attainable than the lavish lifestyles of rappers and supermodels. If Gen Zers saw their favorite online creators promoting your organization, they would be more likely to trust their recommendations than they would a TV ad. 
Generation Z is an up-and-coming market many brands want to reach. These tips will hopefully foster meaningful relationships with this younger audience and turn them into brand advocates.