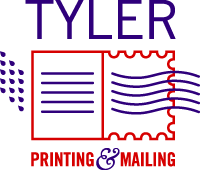 COVID-19 UPDATE:
We are open for business Monday, Tuesday, Thursday and Friday from 8:30 am to 4:30 pm. 
You may still pick up your jobs which will be placed in our front foyer for non-contact pick up. We have suspended most deliveries.
Since 1959, Tyler Business Services has been serving the Washington, DC Area with all of its printing, mailing and communication needs. We deliver top quality printing and marketing services to top businesses, nonprofits, schools, associations and government organizations in Washington D.C., Alexandria, Northern Virginia, Maryland and the surrounding area. 
From marketing strategy, design, printing, mailing, data base entry & management and fulfillment, we're a full-service marketing partner, and we can help you from the first seeds of an idea to the final execution. We offer next day and even same day turnaround on many of our quality printed products. 
We are a woman-owned, second-generation family business located just outside of Washington D.C. in Alexandria, VA. We have partnered with GapTy who manages and/or owns locations in Illinois and the Northeast. We are also a preferred vendor for many government agencies.
Tyler Promote is offers clients a wide range promotional products. We are committed of providing excellent service as well as assistance in finding the prefect product(s) for your event, conference, customers and/or employees. Click on the image above, or visit our promotional product site here.
Evergreen Content: What It Is and How to Use It
Posted on 03/23/2020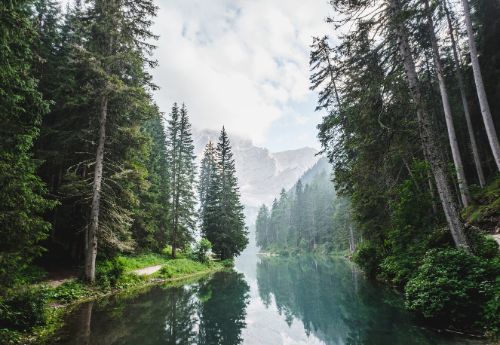 When it comes to marketing, content marketing garners new customers and extends brand awareness. For businesses, marketers and professional individuals alike, one specific type of content that's popular is "evergreen content." 
In terms of website targeting and search engine optimization (SEO), evergreen content is the perfect way to keep always topical content on your website for visitors to see. What is evergreen content and why is it so important? Let's dive in and see how you can start optimizing evergreen content.
Evergreen Content, Defined
Evergreen content refers to website content which is search engine optimized and continually relevant to website visitors. This means it stays "fresh" for readers, regardless of when they are reading it. Like an evergreen tree, evergreen content is in season year-round.
Maybe you're thinking, "Wouldn't everything online be evergreen, then? If blog posts aren't taken down, doesn't that mean they're always accessible to readers?" The difference between regular website content and evergreen content, though, is evergreen continues to be relevant after its publication date, rather than a dated, timely post.
Why Evergreen Content Is Important
Evergreen content is important to have on your website because it boosts your SEO rankings. Since evergreen posts never lose their relevance, they often have no expiration date and generally use keywords which are searched for over and over again. 
This results in search engines finding, categorizing and recalling the content more often, because it is still relevant to the searcher. Therefore, evergreen content continues to increase website traffic, even long after it's been posted. In other words, the business gets more bang for its buck because more people are drawn in through one single post.
What Evergreen Content Is Not
Now that you know why your website should have evergreen content, let's get a clearer picture of what that looks like. First, here are some things to remember evergreen content is not:
Timely news articles. No current events, updated info or recent news information. Unless something is going to be around for a very long time, news is probably not evergreen.
Dated statistics. Numbers and statistics are great for content, but not if you're looking for something evergreen. They can often change and become outdated.
Seasonal articles. Content celebrating holidays or a season are awesome for your website, but are not particularly evergreen. 
Evergreen Content Ideas
If you need some ideas to get started on creating your evergreen content, here are a few:
Listicles. Articles with general lists about a topic, e.g. "Top 10 Ways to Bring in a New Customer," are a great way to appear informed at any time.
How-to tutorials. "How to" articles are always helpful. To stay evergreen, make sure your how-to articles are relevant without being particularly timely.
Product or service information. For a business, fun articles on a particular product or service definitely can become evergreen content. Just make sure that product or service is staying around for a while, rather than a seasonal promotion.
While evergreen content shouldn't be all of your website posts (time-sensitive articles always have their place), evergreen content is a great way to increase your SEO rankings and boost website traffic. Give it a try to see how your marketing strategy improves and grows.