Our Staff
Crandon Tyler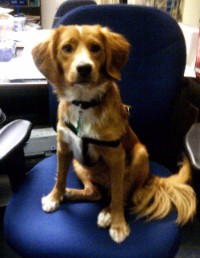 Crandon came to Tyler during the Summer of 2013. He fell in love with all his co-workers and clients the first day and of course, they fell in love with him too.
Crandon's his title is Chief Stress Reducer.
You and your four legged friend are welcome to come visit Crandon. He has come in at least once a week usually on Tuesday.
You can follow Crandon on twitter @CrandonTyler to follow his schedule and more!