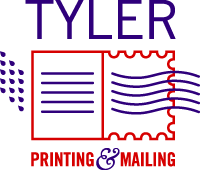 COVID-19 UPDATE:
We are open for business Monday, Tuesday, Thursday and Friday from 8:30 am to 4:30 pm. 
You may still pick up your jobs which will be placed in our front foyer for non-contact pick up. We have suspended most deliveries.
Since 1959, Tyler Business Services has been serving the Washington, DC Area with all of its printing, mailing and communication needs. We deliver top quality printing and marketing services to top businesses, nonprofits, schools, associations and government organizations in Washington D.C., Alexandria, Northern Virginia, Maryland and the surrounding area. 
From marketing strategy, design, printing, mailing, data base entry & management and fulfillment, we're a full-service marketing partner, and we can help you from the first seeds of an idea to the final execution. We offer next day and even same day turnaround on many of our quality printed products. 
We are a woman-owned, second-generation family business located just outside of Washington D.C. in Alexandria, VA. We have partnered with GapTy who manages and/or owns locations in Illinois and the Northeast. We are also a preferred vendor for many government agencies.
Tyler Promote is offers clients a wide range promotional products. We are committed of providing excellent service as well as assistance in finding the prefect product(s) for your event, conference, customers and/or employees. Click on the image above, or visit our promotional product site here.
5 Reasons to Have a Google My Business Account
Posted on 06/24/2019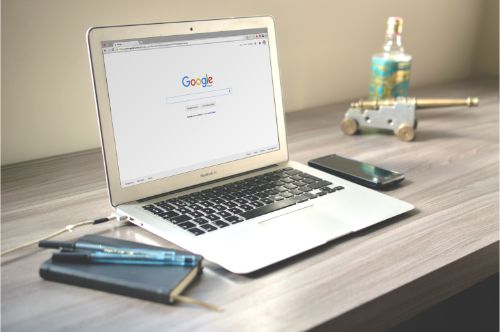 Let's face it, Google is the clear leader in the search engine category. It's become so ingrained in people's everyday lives that it's even used as a verb. Internet users flock to Google to find anything from the latest news to nearby restaurants. Google's main purpose is to connect searchers to the quickest, most accurate answers.
One aspect of Google all organizations should take advantage of is Google My Business (GMB). GMB gives business owners more control over what people see when they search for their business. It's completely free to use and only requires that you and your customers have some face-to-face interaction. Online-only businesses are no-gos. Your GMB Business Profile, the panel that appears on the right side of the Google results page, has a large impact on both your online and offline success. We'll tell you how it does so.
1. GMB helps potential clients or customers find you locally. 
When your organization is verified through Google My Business, it can appear in both local and national searches. Many searches include localized keywords such as "near me" or "close by." If you own a child advocacy center and someone in town searches "child advocacy center near me," you want your organization to be the top result. Verifying your business through GMB can help you achieve this. It helps potential clients find your office location(s) as well as helpful information such as a business description, a phone number and hours of operation. 
2. GMB helps your business get on the map.
Localized keywords also work in Google Maps. Your GMB Business Profile, if optimized well, can show up when someone types "child advocacy centers nearby" into the Google Maps search bar. From here, they can easily find directions to your business along with photos and reviews.
3. You can add photos that draw people to your GMB Business Profile.
People are attracted to images much more so than they are to text. You can increase the number of visitors to your site by adding representative photos to your GMB Business Profile. For example, if you own an assisted living center, photos of smiling residents and staff will likely cause people to dig deeper and learn more about your business.
4. It's responsive to all devices.
Google My Business provides users with the same information no matter what type of device they are using. Google searchers easily find your business profile on mobile, desktop and tablet. This ensures people can always access the information they need.
5. Current clients or customers can leave reviews on your GMB Business Profile.
Online reviews are powerful influencers on a website's Google results rank. Studies have found people tend to trust online reviews as much as they would a recommendation from a friend. Visible reviews also establish credibility to audiences because they prove you are a real business with real clients. GMB also makes it easy to respond to customer reviews. Addressing reviews, both good and bad, shows potential clients you care about your business's reputation.
Having a Google My Business is key to effective SEO. Most people don't even consider looking at the second page of Google results, so having a GMB account that boosts your rank can help your business achieve its goals.