Since 1959, Tyler Business Services has been serving the Washington, DC Area with all of its printing, mailing and communication needs. We deliver top quality printing and marketing services to some of the top businesses, nonprofits, schools, associations and government organizations in Washington D.C., Alexandria, Northern Virginia and the surrounding area. 
From marketing strategy, design, printing, mailing, data base entry & management and fulfillment, we're a full-service marketing partner, and we can help you from the first seeds of an idea to the final execution. We offer next day and even same day turnaround on many of our quality printed products. 
We are a woman-owned, second-generation family business located just outside of Washington D.C. in Alexandria, VA. We are also a preferred vendor for many government agencies.
Tyler Promote is offers clients a wide range promotional products. We are committed of providing excellent service as well as assistance in finding the prefect product(s) for your event, conference, customers and/or employees. Click on the image above, or visit our promotional product site here.
5 Essential Elements Your Homepage Should Have
Posted on 10/07/2019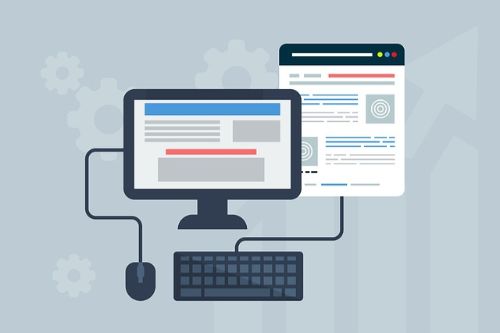 Your homepage is the front door to your website. It's seen by multiple audiences from different points of origin. It's where most of your traffic will land, so you want it to be memorable, welcoming and intuitive.
If you're looking to redesign your website or simply improve the performance of your homepage, keep reading for our list of must-have homepage elements.
1. Headline
Arguably the most important copy on your homepage, your headline should immediately tell audiences what you have to offer. It doesn't have to be long, but it should be front and center. 
You might be asking, "How do I write a headline that appeals to every visitor to my homepage?" That's the tricky part; you can't. You should create a headline that targets the 20–35% of visitors you think are most likely to become customers/clients. 
2. Sub-headline
Your sub-headline should go into more detail about what your organization can do. Try focusing on a common pain point your customers had before working with you, and then mention how you helped fix it. 
Use larger fonts for both your headline and your sub-headline to make it easier for mobile users to read your text. To create a nice contrast, try bolding your headline and leaving your sub-headline unbolded. 
3. Calls-to-Action
You want conversions on your homepage, and the best way to do so is with compelling calls-to-action (CTAs). Try keeping them action oriented and time sensitive in an attempt to gain quicker conversions. Consider examples like, "Make an appointment today" or "Sign up now."
CTAs should be a contrasting color to the rest of the homepage in order to draw attention. Make sure to keep them static and above the fold so they're always visible to site users. 
4. Images
People tend to be visually oriented, meaning they respond well to images and videos. Featuring an image depicting what your business offers is a great way to draw in visitors. The images you choose should evoke emotion and cause action in your site visitors. For example, if you are designing the homepage for an assisted living community, consider adding photos of happy residents alongside employees. Family members of potential residents will likely respond well to these images and inquire more on your website.
5. Navigation
A poorly designed navigation menu could be the difference between a quick bounce an a conversion. Your navigation menu should be clearly visible and the top or side of your homepage. Make sure to organize the links in your navigation menu in an easy-to-follow order that flows well for site visitors.
Your homepage is often the first aspect of your brand people see. It needs to stand out in ways that will lead to conversions. By making sure your homepage has the above elements, you're sure to gain new business.