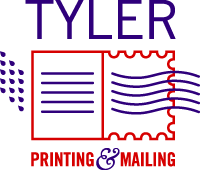 COVID-19 UPDATE:
We are open for business Monday, Tuesday, Thursday and Friday from 8:30 am to 4:30 pm. 
You may still pick up your jobs which will be placed in our front foyer for non-contact pick up. We have suspended most deliveries.
Since 1959, Tyler Business Services has been serving the Washington, DC Area with all of its printing, mailing and communication needs. We deliver top quality printing and marketing services to top businesses, nonprofits, schools, associations and government organizations in Washington D.C., Alexandria, Northern Virginia, Maryland and the surrounding area. 
From marketing strategy, design, printing, mailing, data base entry & management and fulfillment, we're a full-service marketing partner, and we can help you from the first seeds of an idea to the final execution. We offer next day and even same day turnaround on many of our quality printed products. 
We are a woman-owned, second-generation family business located just outside of Washington D.C. in Alexandria, VA. We have partnered with GapTy who manages and/or owns locations in Illinois and the Northeast. We are also a preferred vendor for many government agencies.
Tyler Promote is offers clients a wide range promotional products. We are committed of providing excellent service as well as assistance in finding the prefect product(s) for your event, conference, customers and/or employees. Click on the image above, or visit our promotional product site here.
Get Social: 7 Tips for Marketing on Social Media
Posted on 03/30/2020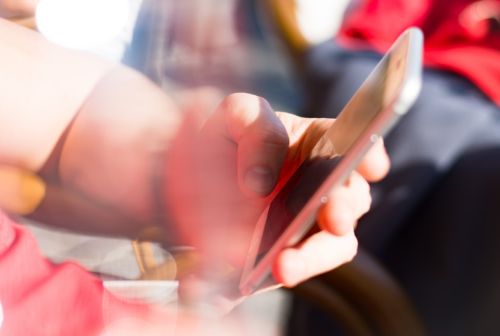 While business seems to be screeching to a halt in the wake of the coronavirus, social media rages on. Now is a good time to build your brand and show your values and personality online.
But it's hard to market your business without a knowledge of social networking platforms. Consumers are increasingly mobile and focusing less on traditional marketing. It's important for your business to stay up to date, and social media is a useful outlet to do so. 
Today, let's talk about some tips on how to use social media sites to your advantage and market your business. It's time to get social.
1. Plan a content calendar.
If you want success for your business on social media, try utilizing a content calendar tool. This allows you to organize your posts and schedule consistent dates and times. Using a social media content calendar lets you see how content is spaced and planned for your business so clients aren't over- or under-stimulated at any point in time.
2. Post regularly.
Just having social media pages for your business isn't enough—you need to be active on them. Users search businesses on social media, and those with the most recent activity often look the most trustworthy. By marketing your business daily or at least multiple times per week on social media, clients will feel consistently engaged with your brand.
3. Use hashtags.
Hashtags on social media enable viewers to see and follow trending topics. When marketing your business on social networking sites, look up popular trending hashtags and see how they can relate to your product or service. Use as many hashtags as necessary, but don't overdo it. Stay on viewers' radars without overwhelming them.
4. Do promotions.
Social media is a fun and useful outlet for your business to market current promotions. Give away free stuff, e.g. "The first 20 customers to favorite this tweet will get a free T-shirt!" or host contests, e.g. "Share your favorite product on Instagram and the user with the most likes wins a T-shirt." Social media easily reaches out to consumers and promotes current business activities.
5. Add pictures and video.
A picture is worth a thousand words, and social networking is no exception. Viewers will feel drawn in and attracted to your business posts if they include visuals, such as a photo or video (the latter performs the best). Link the visual to an informational content, call to action or redirect to your website. Clients find something interesting and your business generates more leads.
6. Share and retweet.
There's a reason it's called social networking. You can follow other businesses from your business accounts and build them up as well. Share content on Facebook and retweet on Twitter in order to encourage interaction. Not only do clients acknowledge communication, but other businesses will be more likely to share and retweet your content as well.
7. Encourage engagement.
One of the greatest aspects of social media is its ability to connect businesses and viewers on a personal basis. Engage with your customers on social networking sites by responding to comments, messages and posts quickly. When buyers feel like their needs are being heard, they're more likely to respond better to what your business has to offer.
When it comes to marketing for your business, social media is a great way to go. Stay current and involved by using social media to market your business for free. Consumers will feel connected and your business will grow because of it.